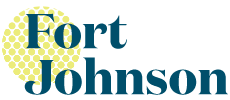 Frequently Asked Questions
Who is eligible to live on post at Fort Johnson?
Fort Johnson housing is open to Accompanied Active duty service members stationed within a 50 mile radius of Fort Johnson. Living post is also an option for those unaccompanied, E6 and above, unaccompanied family members of military personnel, retired military, widows of retired military, widowed Gold Star Spouses, Department of Defense employees, Federal Agency Civilians and Base Contractors who on Fort Johnson.
What are the rank structures at Fort Johnson?
For on-post housing purposes: the ranks E-1 to E-5 are considered to be junior enlisted (JENL). The ranks E-6 to E-9 are considered to be senior non-commission officers (SNCO), O-1 to O-3 and WO-1 to CW-2 are company grade officers (CGO), and CW-3 to CW-5, O-4 and O-5's are field grade officers (FGO).
What appliances are included with the home?
​Fort Johnson homes are fully equipped with a refrigerator, stove, and dishwasher. Garbage disposals and ice makers are available in select homes. The homes also feature full-size washer/dryer hookups. Corvias also offers free lawn care, maintenance, and snow removal services. Rent includes all utilities (gas, electricity, sewer and trash pickup).
Do you allow pets, and how many?
​Yes, Fort Johnson is a pet-friendly installation. There is a $200 refundable pet deposit per pet and a 2 pet limit per household. Exotic pets such as monkeys, snakes, etc. are not permitted. In addition, dogs belonging to dangerous breeds - to include full or mixed breed Pit Bulls, American Staffordshire Bull Terriers, English Staffordshire Bull Terriers, Rottweilers, Chows, Doberman Pinschers, and wolf hybrids - are prohibited from Fort Johnson family housing areas. Please review the Corvias Pet Policy if you have additional questions. The Leasing Center can provide you with a copy of this policy.
Do the homes include fenced in back yards?
All homes, with the exception of upstairs apartment style homes, include a fenced yard.

When can I apply for on post housing?
As soon as you find out you are PCSing to Fort Johnson you can apply. Even if you have not received your orders you can be added to the Fort Johnson waitlist. While we will not be able to offer you a home at that time your name will remain on the waitlist until orders and dependent documentation are received. Typically, home offers are made 30-45 days prior to arrival.
How do I submit an application?
An online application can be submitted by applying through this website.

Please note, your online housing application will be reviewed by our relocation staff and placed in a Pending Arrival status. You will be contacted by a member of our dedicated team of Leasing Consultants regarding your application. They will assist you in completing housing eligibility requirements, including supporting documents to ensure that your family experiences the improved quality of life being provided at Fort Johnson.
Can my spouse apply for housing on my behalf?
​Yes, a non-military or dual military spouse may apply for housing on behalf of the sponsor/senior service member. The non-sponsor submitting the application must be named on the sponsor's general power of attorney and present this document to the Corvias Property Management leasing & relocation center.
What type of dependent documentation is needed to house my family?
Acceptable forms of verification can include the army form dd1172 when available. Your leasing consultant can provide you with other options as needed.
I will be relocating to Fort Johnson in eight months. How long will my family and i wait for on post housing?
Wait times vary by waitlist. In most cases, those that apply early will have little to no wait upon their arrival, but specific preferences can cause a delay. The Leasing team can research the different types of preferences and be able to provide an a good estimate how long you will wait for a specific home type or a desired preference so that our new residents can make the best, most informed decision about their new home.
I am enrolled in the Exceptional Family Member Program (EFMP). Will i have priority placement on the waitlist?
​EFMP status does not constitute priority placement on Fort Johnson housing wait lists but those families that have special requirements for housing should notate this on their original application.